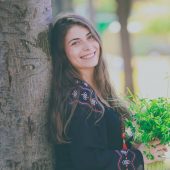 Gil Livne
I am going through changes and transformations in this process and solving issues that I've been trying to figure out for YEARS!!!
Who knew that there's such a powerful and accurate tool for personal growth?
I feel so blessed that I got to know about you and this method, and now I must share it with others so they can transform their life as well!
Oh and also… Reut is the most devoted, loving Couch/healer there is. She's always available and feels her clients in real time!! She truly deeply cares and she 'reads' the energies even from a far.